A Friends Lego Set Is Coming Out, and LOL, Ross's Minifigure Is PERFECT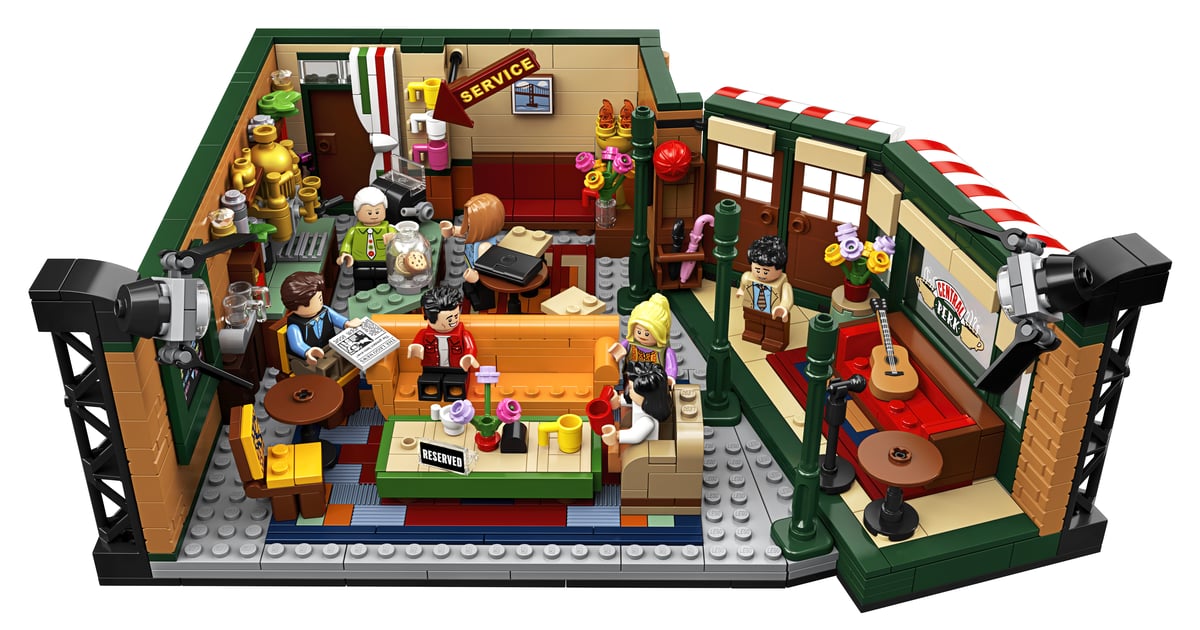 Lego is singing "I'll be there for you," because it's about to serve us all with a seriously nostalgic set that we didn't even know we needed — a Central Perk Friends set! That's right, Monica, Joey, Chandler, Phoebe, Ross, and Rachel (and Gunther!) have been Lego-fied and will all appear in the set, which also features the famous orange couch and Phoebe's performance setup. The set is being released in honor of the show's 25th anniversary, and you better believe that it's going to end up being a collectible.
Get a closer look at the 1,070-piece set, which you will 100 percent want to build without your kids' help, before it hits shelves on Sept. 1.