Ellen Crashed Kelly Clarkson's Talk Show, but at Least She Brought Gifts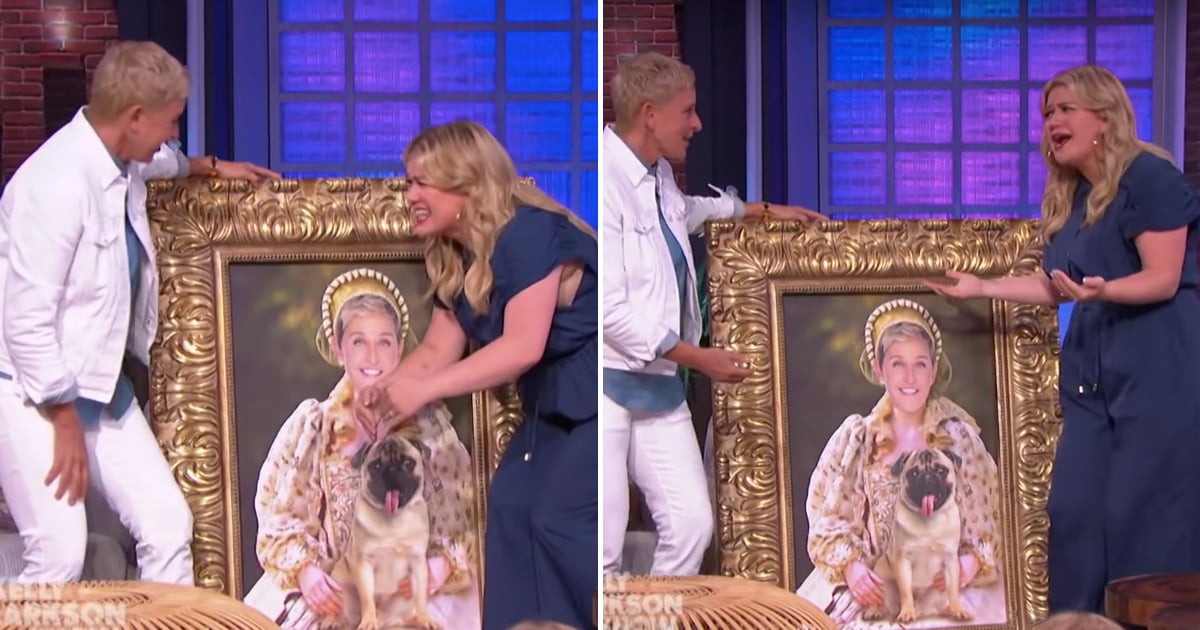 Links">Ellen DeGeneres crashed The Kelly Clarkson Show on Sept. 10, and brought presents for the host and her audience — 'cause that's the polite thing to do. She helped Kelly kick off her first season with a giant portrait of herself holding a pug. Just what everyone needs when they start a new gig, right?
Turns out her generous act is actually inspired by another longtime pal, Jennifer Aniston. After Ellen started her talk show, Jennifer brought her a gift, so she's paying it forward. Perhaps this will bring good luck and positive vibes to Kelly's studio, since Ellen's own show has just entered its 17th season.
Watch the full video above to see Kelly's reaction to the DeGenerous act (I'm so sorry, I had to) and find out what Ellen brought for the in-studio audience. (Hint: It might be even better than a life-size painting. Sorry, Ellen.)