I Am Inconsolable After Watching This Woman Get High and Film a Rafiki Makeup Tutorial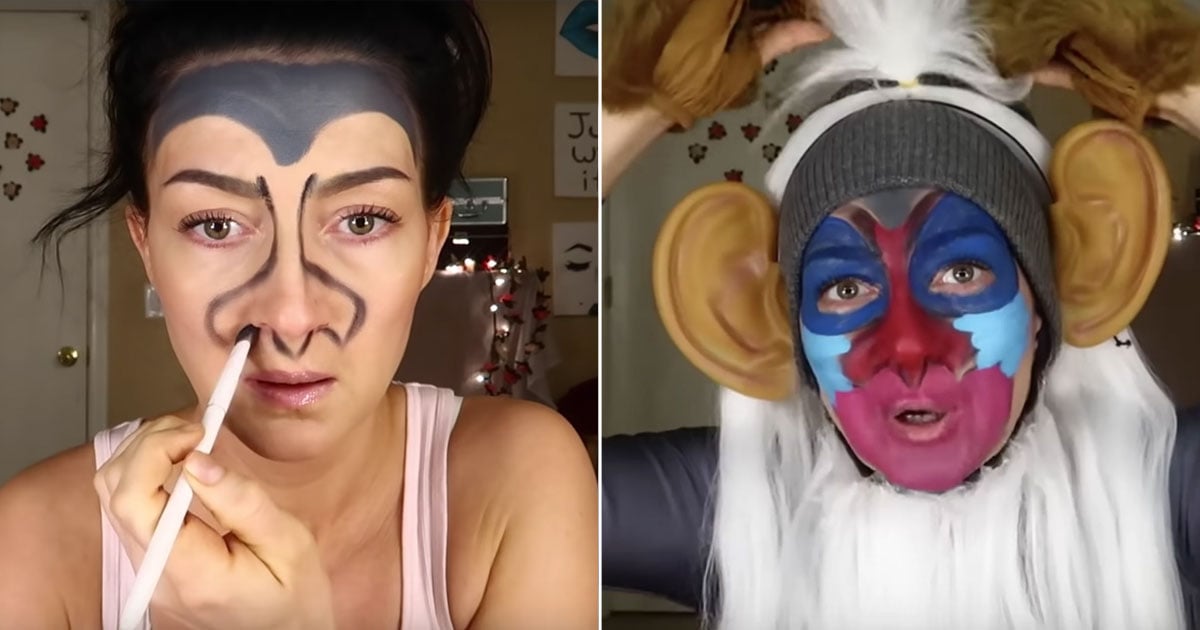 I don't often find myself laughing uncontrollably at makeup tutorials, but I can always count on Brandi TV to change that for me. The YouTuber, known for making hilarious videos of herself getting high and attempting to recreate looks inspired by popular movie characters, is back with an all-new under-the-influence tutorial, and this time she's taking on Rafiki, the wise baboon from The Lion King.
In the video, Brandi eats a few weed-infused caramel candies before diving into the tutorial, and needless to say, hilarity ensues as she attempts to make a beard out of an old headband and snow white hair extensions, uses old beer cans to make Rafiki's bakora stick, and even elicits some help from her chihuahua (appropriately dressed as Simba, of course) to sing "Circle of Life." The end result definitely isn't as creepy as an older tutorial she filmed, inspired by The Nun, but I do have to admit that it's quite impressive. Watch the hilarious video above and try not to keel over in laughter.