Tom Holland Shaved His Head, and Fans Are Comparing Him to Eleven From Stranger Things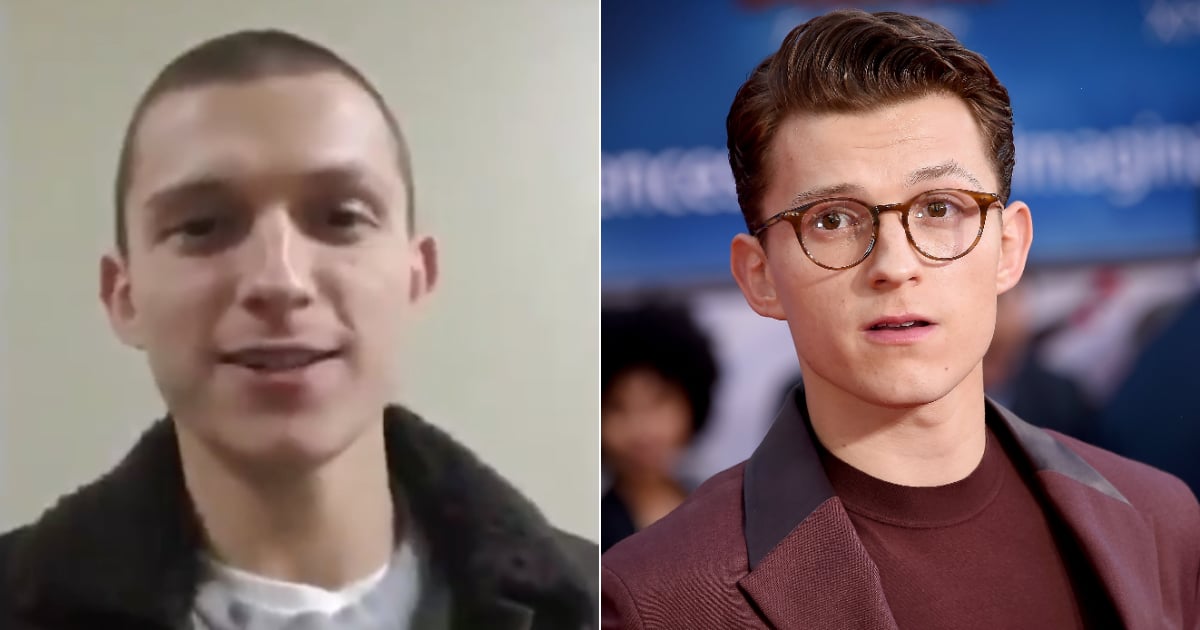 RIP, Tom Holland's hair. In a shoutout video made for a fan on Tuesday, the 23-year-old actor casually revealed that he's shaved off all of his curly brown locks — so, please, only refer to me as Aunt May from now on, because this might as well be Uncle Ben's funeral all over again. According to a comment on the video, Holland likely shaved his head for his role as US Army veteran Nico Walker in the upcoming crime drama film Cherry, but that doesn't change the fact that some fans now think he looks completely unrecognizable.
Twitter has gone so far as to compare him to Links">Eminem, Justin Timberlake, and Eleven from Stranger Things. One fan even made an in memoriam video set to the tune of Sarah McLachlan's "In the Arms of the Angel" — truly heartbreaking. Was it worth it, Tom? We'll have to wait and see. In the meantime, see what Twitter had to say about Holland's new 'do, and please enjoy this stroll down memory lane through a few of his best hair moments.