Emily Ratajkowski Did Finally Wear a Wedding Dress – on the Red Carpet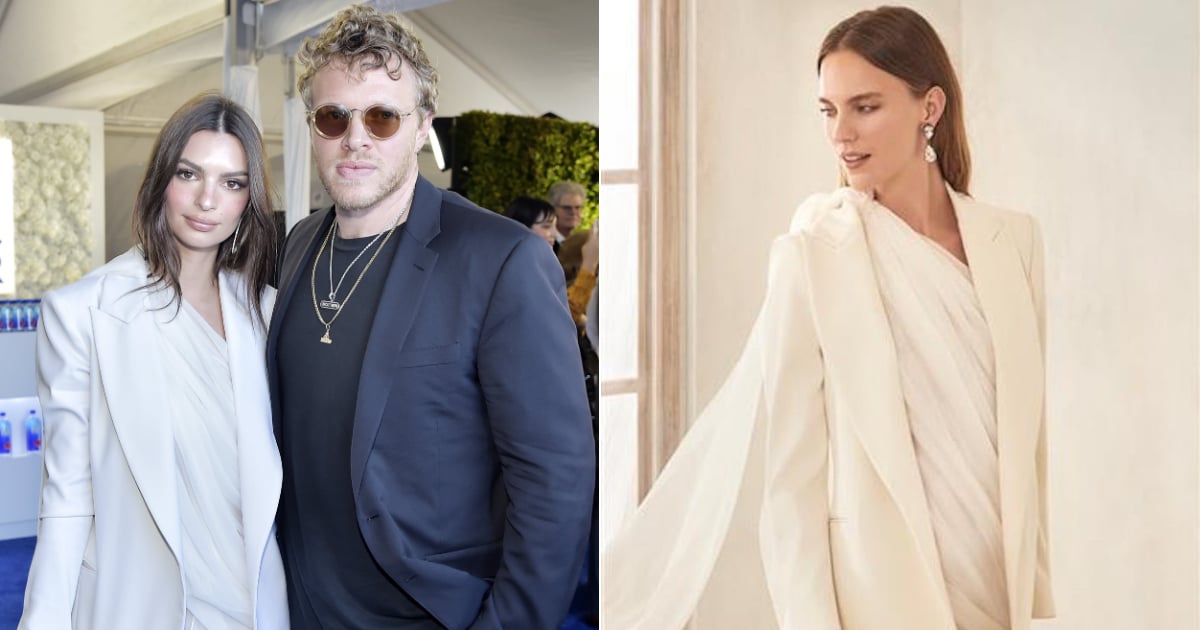 Even though her appearance on the 2020 Critics' Choice Awards red carpet might have been subtle, Emily Ratajkowski was very much present at the ceremony. In fact, she was wearing an Oscar de la Renta bridal minidress that comes from the label's Fall 2020 wedding collection. I knew that the moment I saw it, because this look absolutely stuck out to me as the most memorable. It's not every day you see a bride in an elegant, '80s-inspired minidress with a shoulder detail that trails out behind her, all topped off with a crisp white blazer. But brides these days are proving they have unique senses of style all the time, and I can't say I didn't consider trying on this ensemble for my own special day.
Emrata herself got married in a marigold Zara suit, if you do so recall, so she's definitely a nontraditional bride. The fact that we've never seen her in a Links">wedding dress is now a thought so far beyond us — we actually love the outfit choice she made for tying the knot — but the notion just creeped back into our minds. After all, as Emrata joined hands with husband Sebastian Bear-McClard at the event, she further romanticized this unofficial bridal moment. When you keep reading, you'll see how Emily accessorized the look with a white clutch, satin sandals, and hoop earrings. She has now officially mixed high and low — she's a Zara and Oscar de la Renta bride. See what we did there?