No Shade, but Chrissy Teigen, John Legend, and Luna Were the Cutest at This Sunglasses Event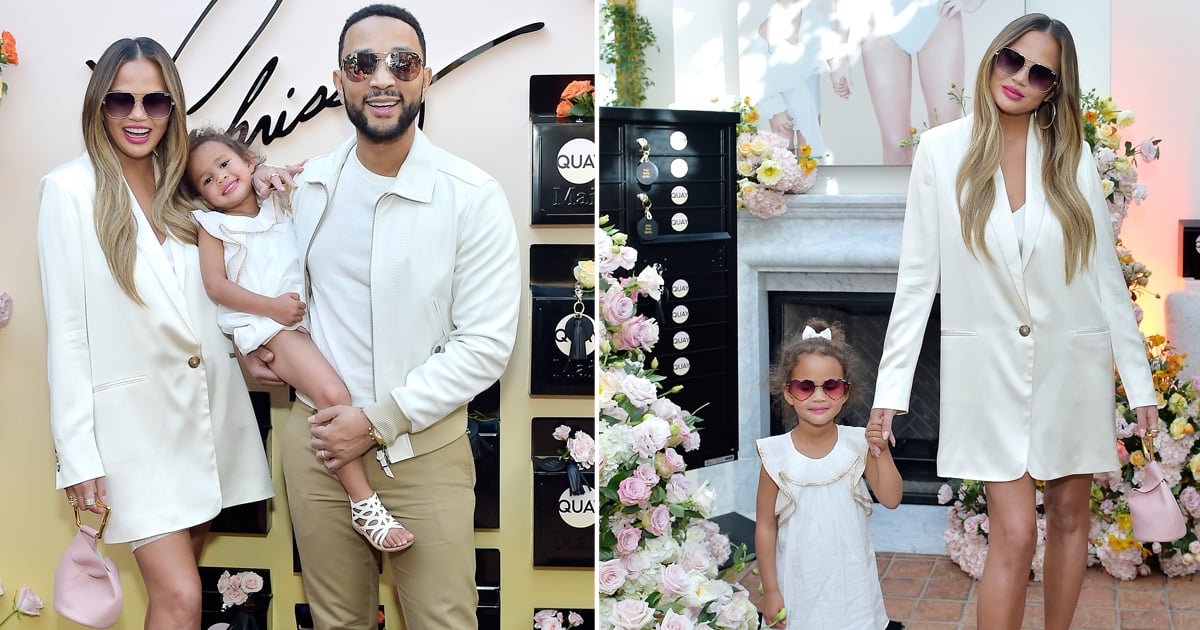 Chrissy Teigen and Links">John Legend were shining bright with 3-year-old daughter Luna on Tuesday. The trio appeared at the Hollywood launch of Chrissy's new collection with sunglasses brand Quay Australia. Unsurprisingly, they looked adorable while posing for pictures and enjoying the celebration. Luna — who recently modeled alongside Chrissy in Quay's new promotional photos — got to choose a pair of shades to rock during the gathering. She went with a fabulous pair of heart-shaped sunnies before signing her autograph on one of her pictures from the ad campaign.
This is the second time Chrissy has partnered with Quay. She and the company first collaborated in August. This time around, her collection features various sunglasses, ranging from $55 to $65. Look ahead to see more photos of Chrissy, John, and Luna's fun Quay outing!